1. Customers come first.

2. We do what we say we're going to do, within an agreed timeframe.

3. Your satisfaction is  guaranteed.

Timothy Miller 

53 Grant Avenue

Pittsburgh, PA 15223

P: 412-782-4210

F: 412-782-4210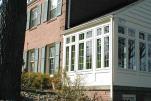 "Very professional. Great experience. Highly recommend." 

Robert B.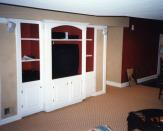 We offer a wide variety of services from partial remodels to whole house construction.  We have direct access to experts in a wide variety of specialized trades like kitchen and bath designers. We pride ourselves on bringing the most experienced person available in each field to your project.

Our experience ensures your project will blend add beauty and value to your home,   And because we manage the whole process from top to bottom, we ensure a quality result.  Call us for a free consultation and estimate at 412.782.4210

Our services include:

    - Design 

    - Framing 

    - Foundation & Concrete

    - Plumbing

    - Electrical

    - Roofing 

    - Permits & Inspections


T R Miller Contracting, Inc.